My friend John Michael gave me a sketchbook a few years ago, and the section below is an excerpt from the letter he wrote me on the first page (emphasis added). As always, it took someone else's words to teach me about myself, to help me articulate what I (hopefully) knew all along.
….you're part of the grand tradition of "make believe," a process not of pretending but of crafting one's own realities – sketching escape routes from the confinements of the foolish, shared experience we know as "normal life."

Never stop escaping. Whatever it takes, and, as you know, "make believe" requires as much bravery and hard work as normal life – sometimes more – keep sketching better, more beautiful realities for yourself. Who am I – or anyone else – to tell you what's real and what's not. We can't make you believe anything, so keep up the make believe. You'll see more, laugh more, learn more; you'll experience more of life itself. Remember to share it all w/ others as often as possible, perhaps thanks to this very sketchbook.
I'm about to embark on a new art series – I have some escape routes to draw up, some better realities to sketch, and a whole world of make believe to explore. And share. I have some stories to tell, and I'd like you to tell me some stories in return.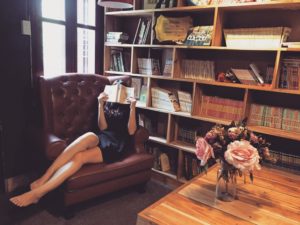 THE SERIES
Short version: a portrait series of women in creative careers (because I hate using the phrase "entertainment industry") who have influenced my life.
Long version: over the next year, give or take a couple months (because committing to a project this large is slightly terrifying but I know I need to give myself deadlines), I'm going to draw, paint, sketch, write, live and breathe portraits and stories of 24 different women who have shaped me into the woman I am today and revealed me, and more of the world, to myself. I'm going to focus on each woman for about 2 weeks a piece, and at the end of each period of time I will release a print version of a portrait and a larger, one-of-a-kind oil on canvas (or hardboard) portrait. At that time I will also be publishing a new blog post with information on the woman, why I chose her for the series, and, hopefully, some of your stories as well. And, of course, in the time between releases I'll be sharing all sorts of behind the scenes information and images and sketches and stories over on my Instagram account (so make sure to go follow me over there!).
THE REASONS
(other than the obvious: I LOVE THESE WOMEN haha)
All too often I find that people look down on actors, singers, fiction authors, the entertainment industry *mutter mutter*, the arts, etc. for being shallow, for not living in the real world, for "escapist art." But I think it's important to show how much of a real, positive impact these people have, how much good their work can do. I want to show people how entertainment and the arts can help us all "see more, laugh more, learn more," and "experience more of life itself" – John Michael knows what's up 😉 And honestly, I don't want people to discount something that has helped me and so many others survive the challenges life has thrown at us.
Two things about me:
One – I have always loved stories. Reading has been my favorite pastime for as long as I've been able to read, my favorite songs tell stories, and I love telling stories, sharing a narrative, through writing and through my art. I learn from stories, and I can teach through stories. (Side note: I'm convinced the huge number of books I've read has made me a more sympathetic, compassionate person)
Two – I have always been bad at dealing with my emotions. I tend to discount them or just ignore them until they go away. Spoiler alert: they never actually go away. They just turn into misdirected anger and unhealthy mental habits and the occasional spectacular meltdown.
I'm hoping that by using the women in this series, storytellers in their own rights, to tell stories about my life I'll be able to work through a lot of mental and emotional baggage. It'll be like art therapy of a sort.
I am constantly keyed up about this these days, but I want so badly for people to love each other, to care about each other and support each other and foster the kind of relationships and communities where vulnerability and kindness and compassion are only seen as strengths. Throughout this series I am going to be sharing my stories, but I want to share yours, too! I want to share your stories so that you can hear people say, "Me too!" I want you to know you are not alone, and I want to be able to support you.
This one's easy: I want to get better and drawing and painting portraits. I love them, but they always feel so daunting – hopefully by the end of this series they'll feel less so.
THE WOMEN
Here are the brilliant women I'll be spending time with this year:
Kim Rhodes
Meryl Streep
Briana Buckmaster
Helen Mirren
JK Rowling
Greer Garson
Carrie Fisher
Samantha Ferris
Sam Smith
Allison Janney
Agnes Moorehead
Judi Dench
Maggie Smith
Amanda Blake
Elisabeth Sladen
Julie Walters
Stockard Channing
Reba
Alex Kingston
Megan Follows
Ruth Connell
Barbra Streisand
Catherine Tate
Zoë Wanamaker
THE CALL
Like I said before, I want to tell your stories, too! So here's where you come in. If you have a story you'd like me to share, shoot me an email at elizabeth@byelizabethhope.com with the subject line "story time." Your story can be anything from how one of these women has impacted your life to how you relate to a fictional character one of these women portrayed or wrote about to a favorite memory you have of one of these ladies. There's no word limit, just let me know if you'd like me to quote your story directly or paraphrase it and if you'd like to be kept anonymous or not. I'll be sharing these stories in my Instagram posts and on my blog. And if you submit a story, I will give you the portrait print of your choice for free! All you have to pay is $10 for shipping!
I'm starting this series with Kim Rhodes on August 13th, so if you have any stories about her please send them in ASAP! Two weeks after that I start on Meryl Streep – and so on, and so forth – so you have more time to submit stories about the rest of the women.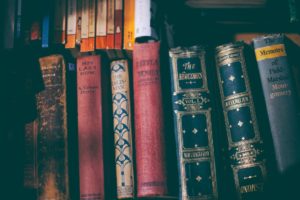 There's absolutely no turning back now, so let's tell some stories together and hopefully gain something in the process – insight, compassion, community.