December
 AIDS Awareness Month
Organization: Broadway Cares/Equity Fights AIDS
Website: broadwaycares.org
Mission: "Broadway Cares/Equity Fights AIDS helps men, women and children across the country and across the street receive lifesaving medications, health care, nutritious meals, counseling and emergency financial assistance." (found on BC/EFA's About Page)
This month's print: you can find it in the Shop by clicking here or by clicking on the "Shop" tab in the navigation menu. 30% of the proceeds from this print will go straight to Broadway Cares/Equity Fights AIDS. Your money will help them in their mission!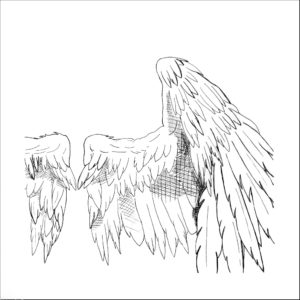 You can also support them by:
And remember…
Maybe you know other people who would be interested in the Rebel Hope Series as a whole or in some of the specific causes we have supported – please share this post with them! You can share on Twitter, Facebook, Instagram, Pinterest – anywhere and everywhere! The more people who know about this project, the more funds we can raise for all of the wonderful organizations represented by the series 🙂
This is the last print in the Rebel Hope Series for 2017!! Make sure to subscribe to my blog and/or newsletter to find out what 2018 holds for the series!
Dum Spiro Spero